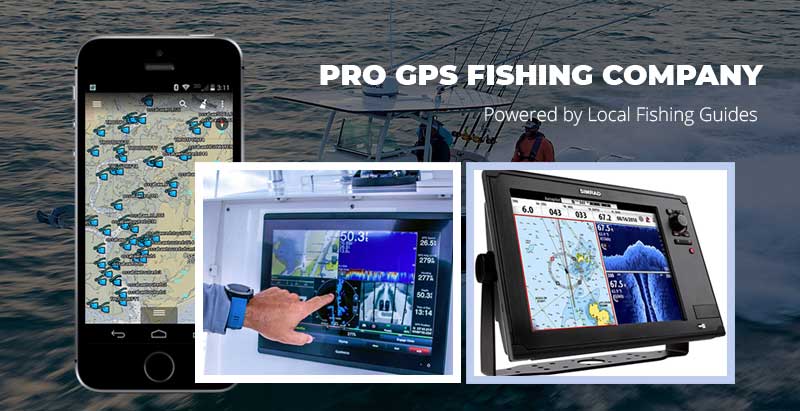 GPS Fishing Spots
from FL to NJ and the Gulf states
GPS Fishing spots for Inshore and Offshore Fishing
GPS Fishing Maps is a waypoint development company and is the number one choice for fishing spots among Guides and Pro's in all coastal states and fishing locations. Our proven GPS fishing spots offers fishermen an upper hand with great fishing spots and fishing locations for your boats GPS and mobile phones, computers or tablets.  We provide superb fishing spots in nine states and several inland Lake fishing spots as well, and we're expanding all the time! See a list of Fishing spots locations available near you. If you don't see your fishing area, simply request the link to your fishing area. The GPS Maps Company serves fishermen all over the United States with proven fishing locations and GPS spots provided by hand picked Guides, TV personalities and other pro's in each local fishing venue.
Learn more about the missing fishing spots and structure in the Gulf of Mexico from Hurricane Irma and Michael.
Giving back – We provide aid and support the rebuild efforts for victims of Hurricane Micheal and Florence.

PRO FISHING SPOTS FOR GPS. You'll love our Google Earth Fishing Charts overlay that comes with most of our fishing maps in any coastal state. See the example image to left. Fishermen prefer this chart because it shows users depths, bottom contours and other NOAA Chart Symbols which overlay on to our Google Earth Fishing Map for your computer or mobile device.
Anytime.. Anywhere, view your fishing spots on a Fishing Map! Read on to see more about our digital fishing chart overlay system for iPhone, Android, Droid or your computer. The fishing spots names on our Google Earth fishing maps match the names of fishing spots on our GPS files, allowing the two files to coexist with great accuracy. This allows fishermen to view fishing spots on the Google Earth fishing map on any device, and pick spots for their next fishing trip, see comments on the fishing spots and more. Anywhere… Anytime, fishermen can look at the map before even launching their boat, and in most cases with good signal quality, fishermen can view the spots with our fishing chart overlay.
Being Number One isn't always easy!
Over a decade of research and a large amount of funding have gone into our fishing spots for GPS project to keep us on the leading edge in the fishing spots business. Professional fishermen have shared some of their hottest fishing spots in their local areas to gain access to other areas where they had no GPS Coordinates, later came into an agreement to offer them to the public where you can take advantage and own excellent fishing spots in your local area or anyplace you plan to visit and go fishing.
Guide Level Fishing Spots are now available to all Fishermen
Until recently, our very unique and one-of-a-kind fishing spots system was only available to guides and professional fishermen inside a private sharing network established and designed single handed by a coastal Georgia fishing guide in the beginning. Over time, this small network went viral and was over 130 fishing guides strong, all hand selected, by 2012 and nearly 200 guides now in 2018-19. With the full permission from those within our network, we've teamed with all of them to place superb fishing data that is designed according to area by the group. Access to our fishing spots areas is not cheap, but in this business, you get what you pay for. Period.
---
Property of GPS Fishing Maps Co — FISH ON!
Home base – Jacksonville Beach, FL